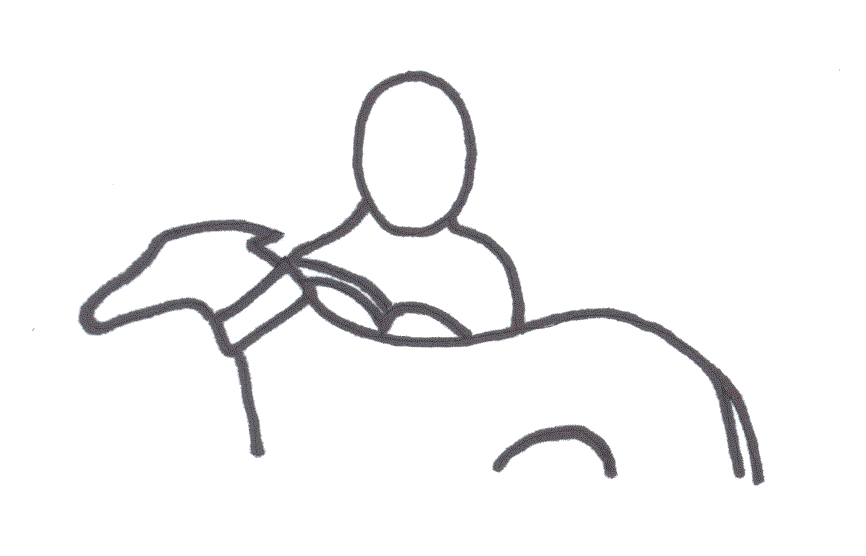 Judy's Greyhound Gifts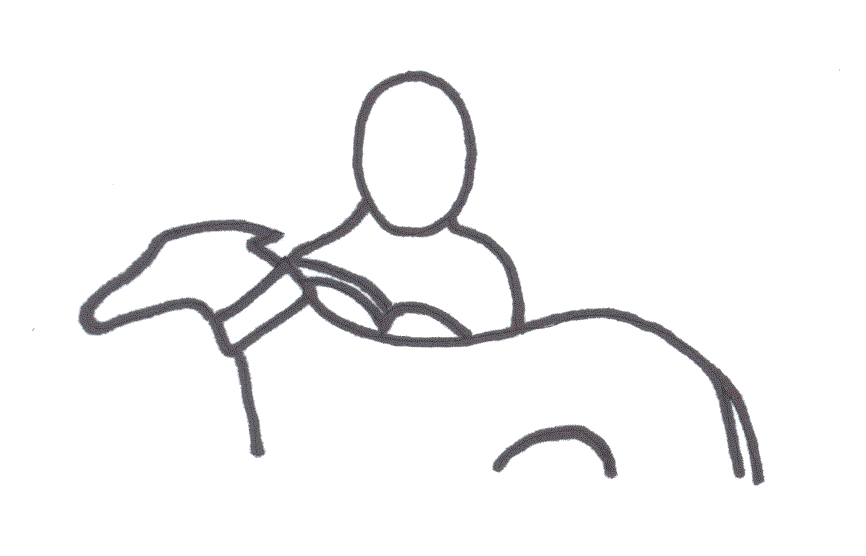 Martingale Lead & Collar Sets
Cost: $23.50 per set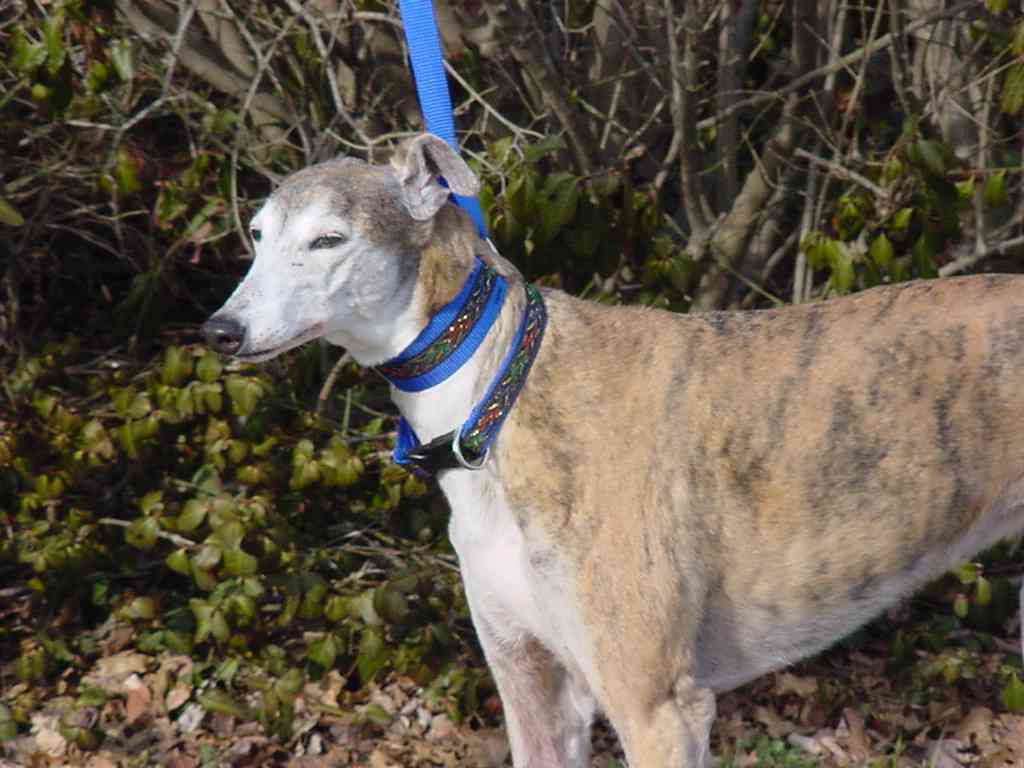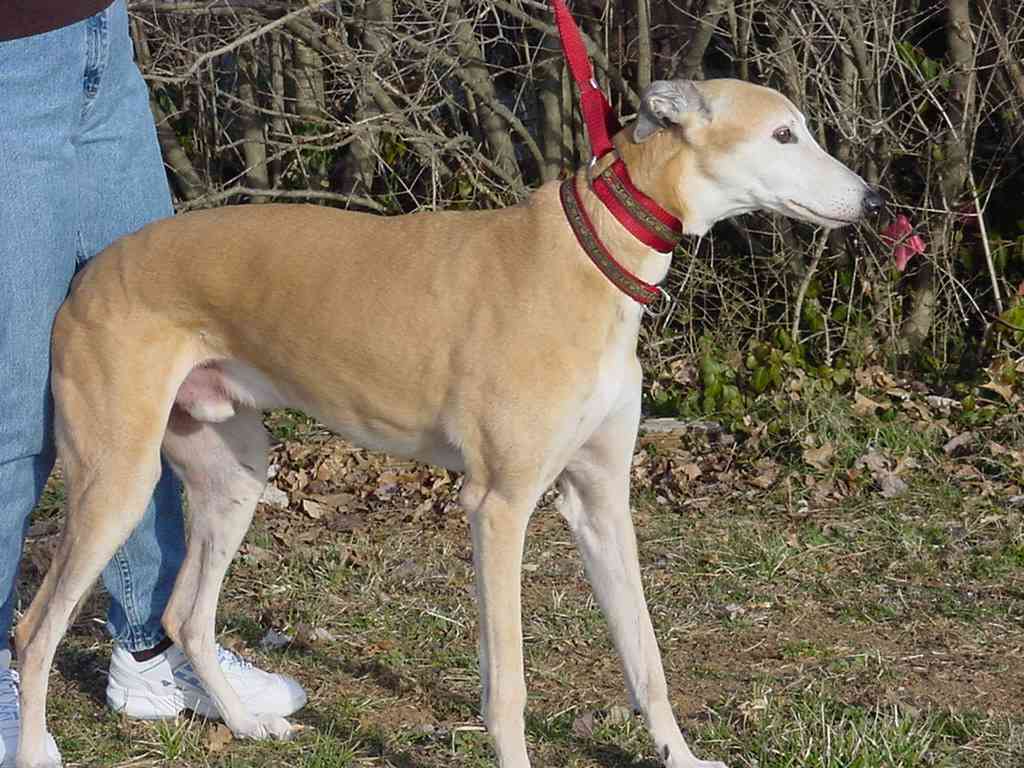 The Martingale Lead & Collar Sets were designed specifically for sighthound breeds,
but aimed more toward greyhounds because of their unique build. The Martingale
Lead will give you the security that you need while out walking your greyhound.
If your greyhound bolts for any reason it will apply even pressure to your greyhound's
neck without injuring him, but at the same time securing him so the he won't get
away from you. This gives you the peace of mind that all greyhound owners need.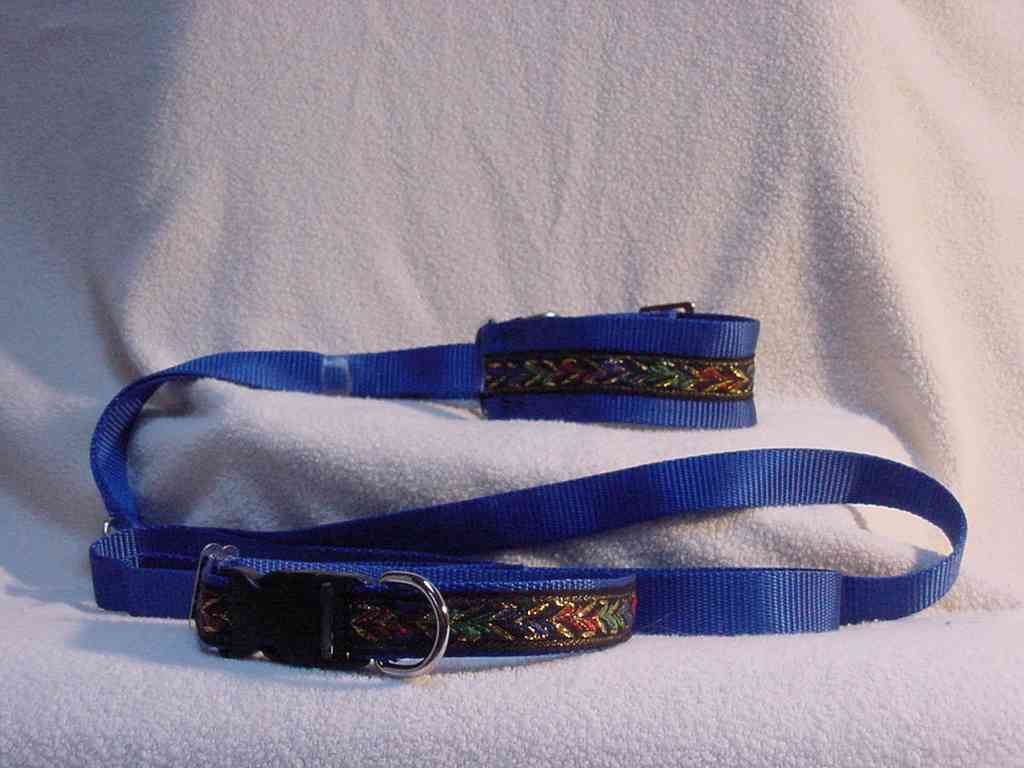 MCS-100 - Royal Martingale Lead & Collar Set - Balls
MCS-101 - Royal Martingale Lead & Collar Set - Lana
MCS-102 - Royal Martingale Lead & Collar Set - Grace
MCS-103 - Royal Martingale Lead & Collar Set - Old World
MCS-104 - Royal Martingale Lead & Collar Set - Tiny Flowers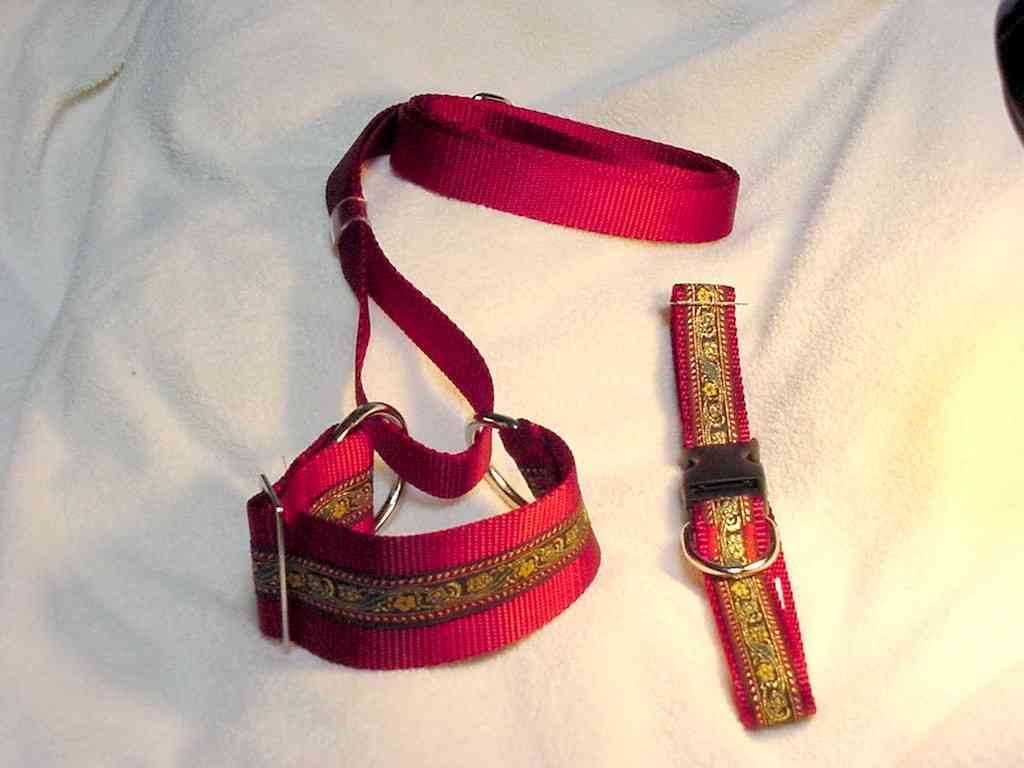 MCS-200 - Red Martingale Lead & Collar Set - Tapestry
MCS-201 - Red Martingale Lead & Collar Set - Scroll
MCS-202 - Red Martingale Lead & Collar Set - Nautical
MCS-203 - Red Martingale Lead & Collar Set - Old World
MCS-204 - Red Martingale Lead & Collar Set - Tiny Flowers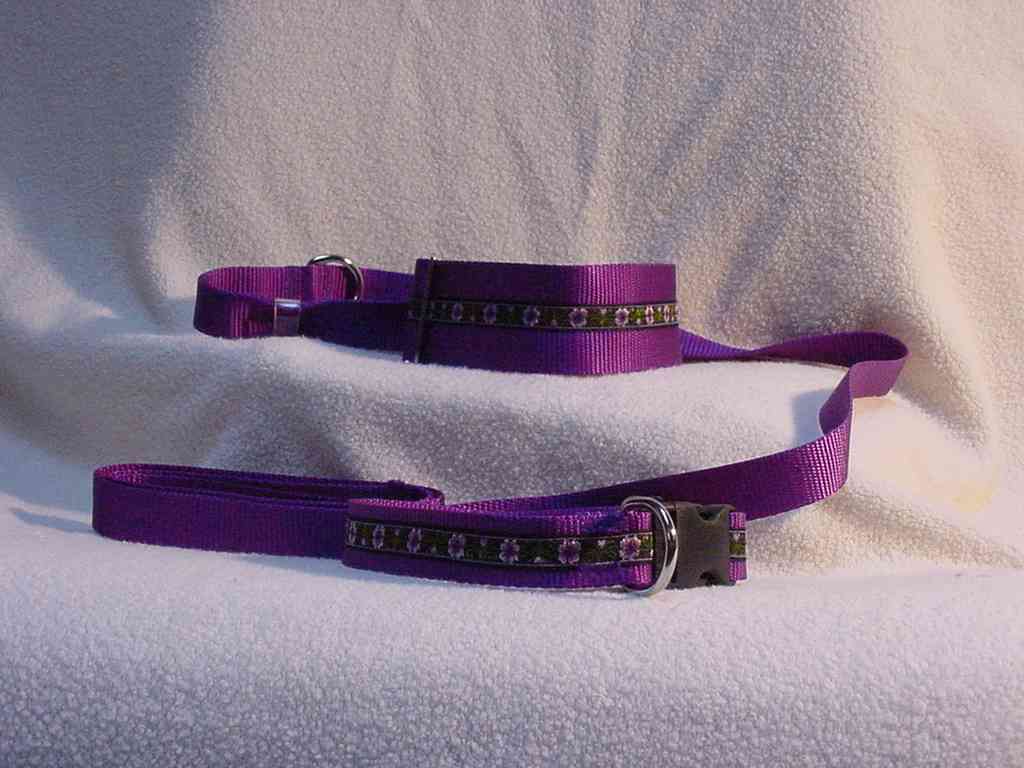 MCS-300 - Purple Martingale Lead & Collar Set - Paisley
MCS-301 - Purple Martingale Lead & Collar Set - Dots
MCS-302 - Purple Martingale Lead & Collar Set - Lavender Flowers
MCS-303 - Purple Martingale Lead & Collar Set - Royalty
MCS-304 - Purple Martingale Lead & Collar Set - Tiny Flowers
MCS-400 - Green Martingale Lead & Collar Set - Balls
MCS-401 - Green Martingale Lead & Collar Set - Navy Leaves
MCS-402 - Green Martingale Lead & Collar Set - Dutch Tapestry
MCS-403 - Green Martingale Lead & Collar Set - Leaves & Game
MCS-404 - Green Martingale Lead & Collar Set - Tiny Flowers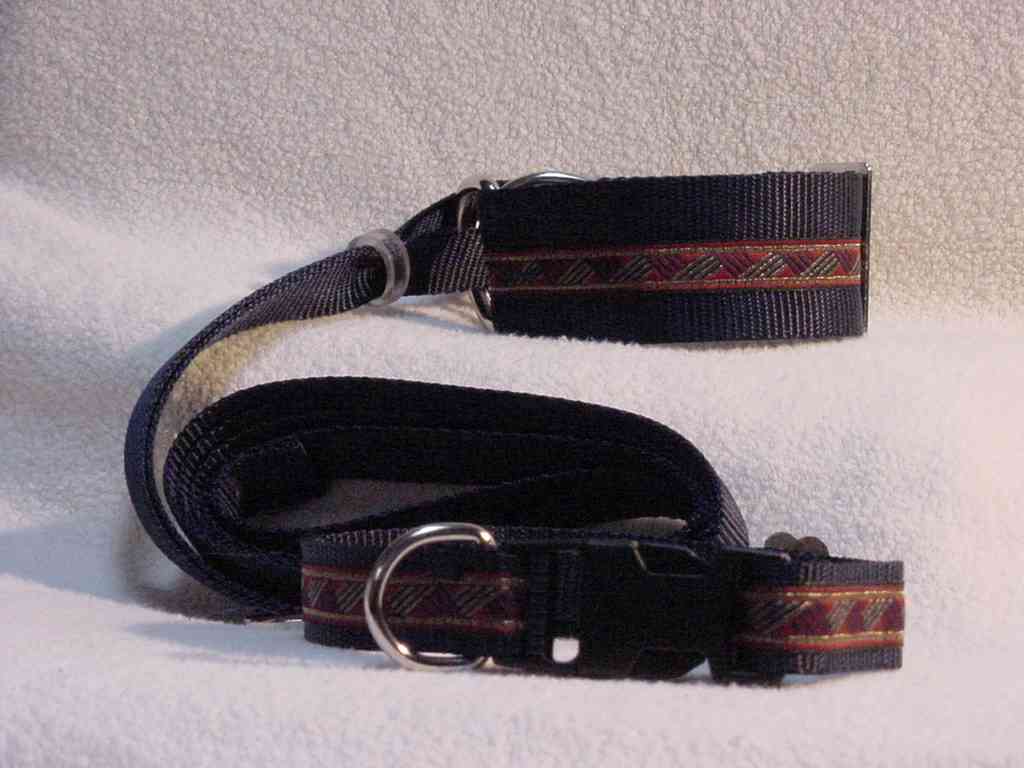 MCS-500 - Navy Martingale Lead & Collar Set - Penguins
MCS-501 - Navy Martingale Lead & Collar Set - Zigzag
MCS-502 - Navy Martingale Lead & Collar Set - Dutch Tapestry
MCS-503 - Navy Martingale Lead & Collar Set - Daisy
MCS-504 - Navy Martingale Lead & Collar Set - Celtic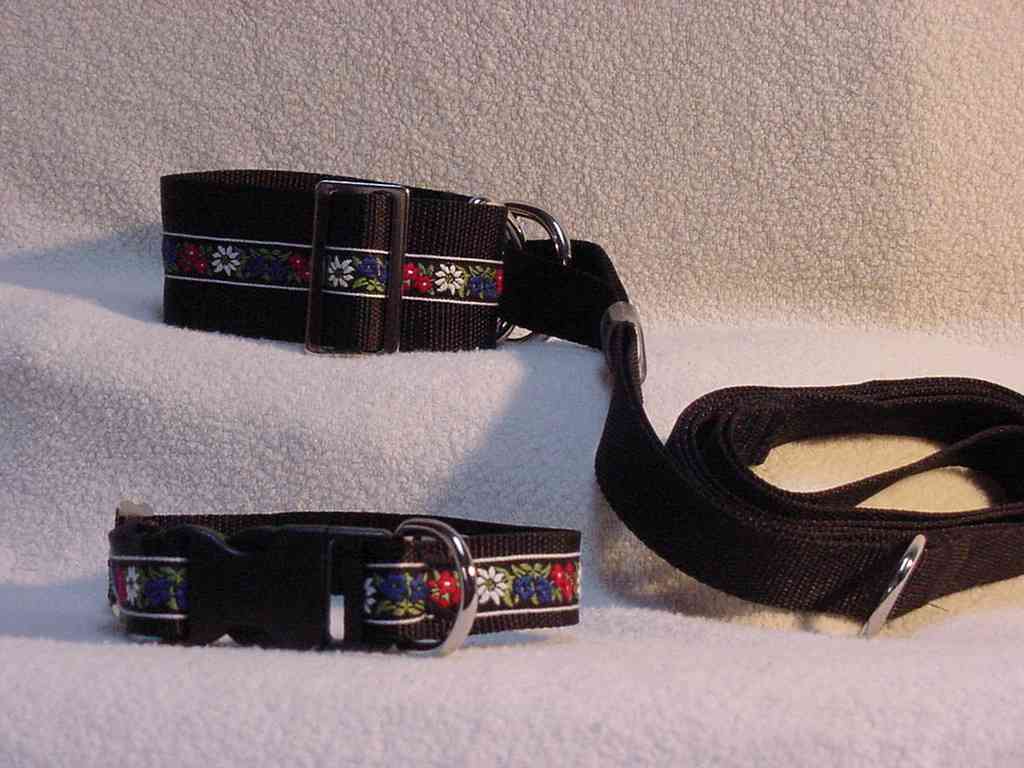 MCS-600 - Black Martingale Lead & Collar Set - Greek Key
MCS-601 - Black Martingale Lead & Collar Set - Aqua Fun
MCS-602 - Black Martingale Lead & Collar Set - Victorian
MCS-603 - Black Martingale Lead & Collar Set - Daisy
MCS-604 - Black Martingale Lead & Collar Set - Gold with Black
Home | Contact Us | Order Form